WPX1 Stepper motor

Geared motor Specification
<1-2P Drive Method>
Scroll Table

The characteristic of our Peristerltic Pump products is an initial hight torque value. It's about 2 or 3 times higher compared to the torque required to maintain a constant velocity once the tube has conformed to the shape of the roller.
When you have a step-motor driven by a high freqency, it is necessary to apply the frequency described in above.
In deceleration, the frequency can be reduced gradually as well as in acceletion or within being cut off suddenly.
One point advice
If Pump load is high and rotor does not work, please try to apply 10-20% higher current than rated current of motor during
the acceleration of trapezoidal drive above. Once Pump reaches at the constant speed, please set it back to the rated current.
Flow amount benchmark (flow amount per rotation)
Caution :The above table describes the initial benchmark flow amounts during water suction. This may vary considerably depending on the tube type, use period, ambient temperature, and lot tolerances, etc. Measure the specifications with reasonable leeway.
Dimensions (unit: mm)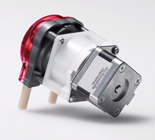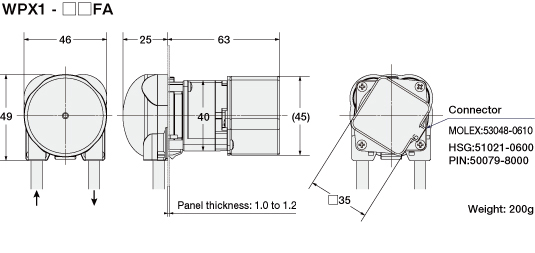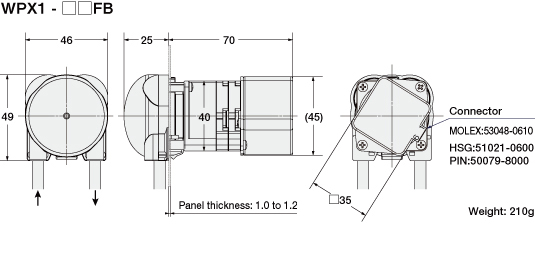 Motor wiring terminal dimensions diagrams