WPM DC Brush Motor & Gear

Geared motor Specification
-90KPa (Pharmed BPT)Scroll Table
12/24VDC Brush Motor & Gear
AA
24VDC Brush Motor Gear
(medium speeds)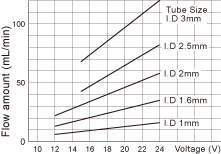 BA
12VDC Brush Motor Gear
(medium speeds)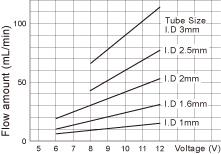 CA
12VDC Compact Motor Gear
(medium speeds)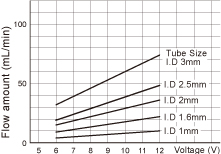 AB
24VDC Brush Motor Gear
(low speeds)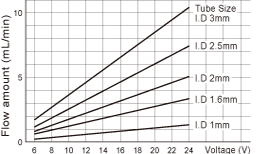 Consumption current 100mA max
BB
12VDC Brush Motor Gear
(low speeds)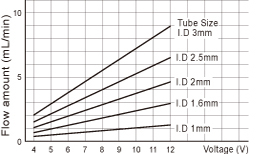 Consumption current 150mA max
*1. Above data is measured under 100mNm dummy load added condition.
Depends on tube material assembled in pump, torque load will change, influences to motor rpm.
And the temperature of the motor affects to motor rpm also.
*2. Minimum operating voltage may change by tube material, size and ambient temperature.
*3. Short circuit between terminals may occur due to end of motor life or short circuit between commutator slits by specific operating environment and condition. In order to prevent circuit burnout, please take protective measures such as using fuses.
*4. The lowest operation voltage may vary depending on the tube type, tube size, ambient temperature, etc.
Please contact your sales representative to get help when you operate by lower voltage.
Please consider these points, we recommend to test enough under your own condition.
Dimensions (unit: mm)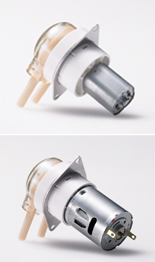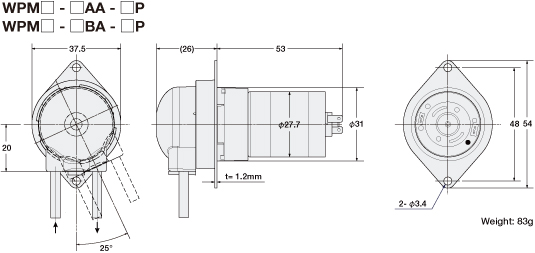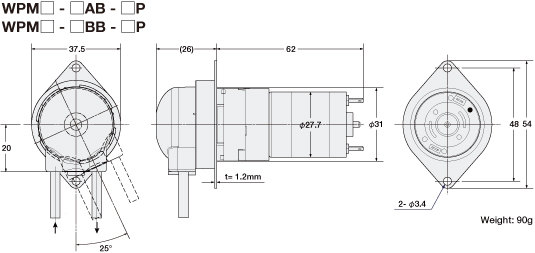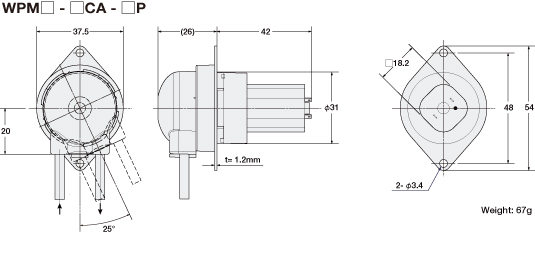 Motor wiring terminal dimensions diagrams
12 or 24VDC Brush Motor

12VDC Compact Brush Motor